Managing skilled workers couldn't be simpler
Organize your candidates using sophisticated filters and quickly retrieve worker profile information at the touch of a button. ​
Managing a large candidate database can be difficult, especially when clients request specific preferences or tight deadlines. That's where Labourly can help. Using powerful filters and customizable categories, Labourly empowers your team to search your lists and select the right candidates for every job quickly and effortlessly.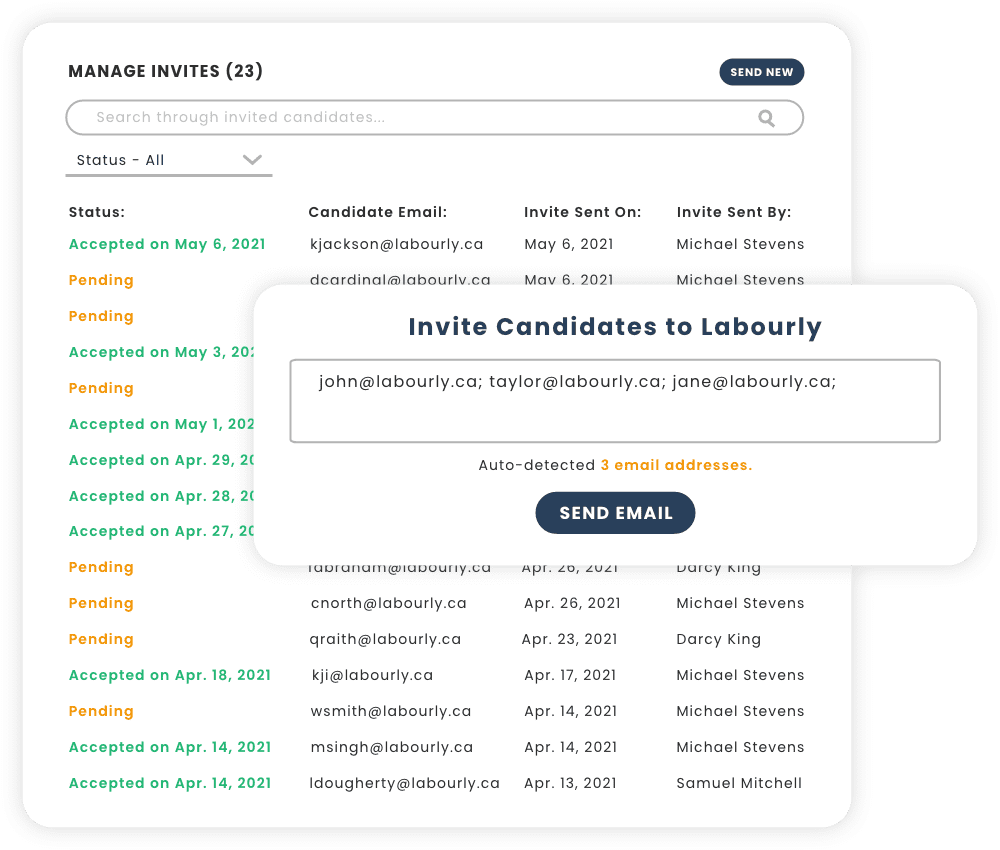 To add new candidates to your database, simply send an invitation, or add workers yourself using our powerful, AI-driven Candidate Welcome Wizard.
Once a profile is added to your Labourly database, you can add notes, ratings, tags, and any additional information that's important for your recruiting process.
When you're ready to fill a job, Labourly will use the information on candidate profiles to narrow down your list and automatically determine the top candidates for the role.
Use Labourly to manage candidate information such as:​
Education

Certifications
Experience
Location
Star rating
Availability
Plus, you can create a favourites list for top workers, or add customized tags for even more filtering options. Use custom tags to categorize candidates by skills, location, position or seniority, and languages spoken, just to name a few.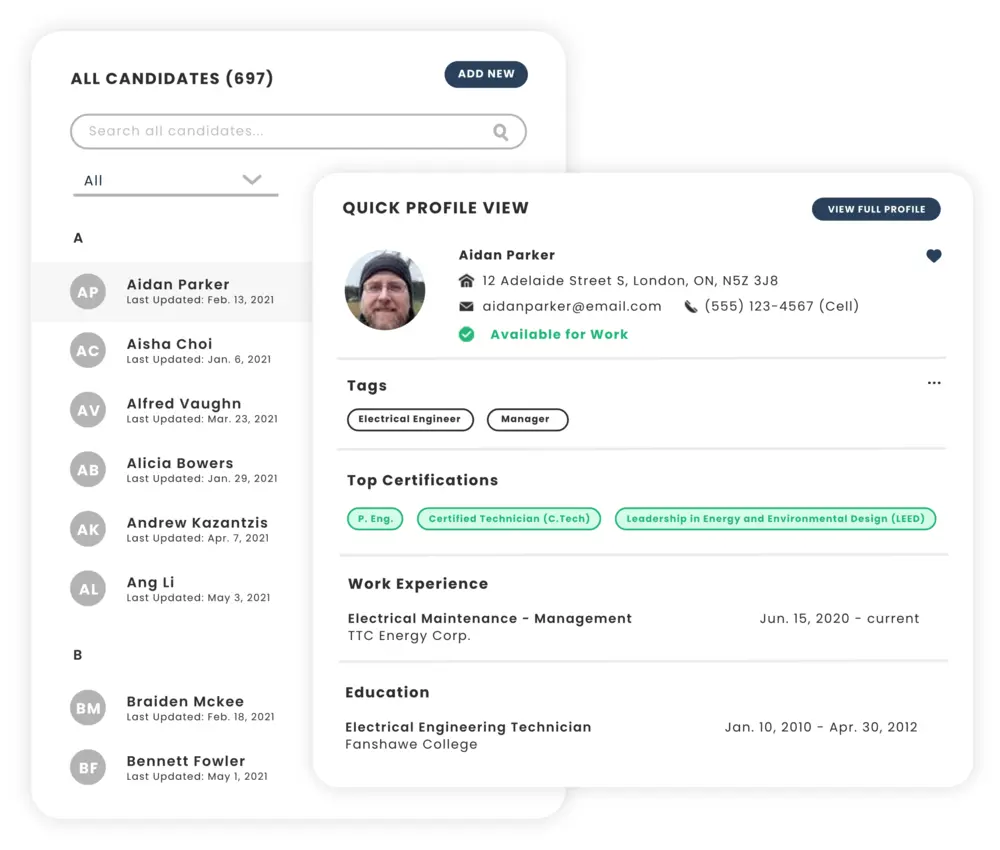 Discover how Labourly saves you time and money by intuitively managing your diverse and skilled workforce.