Manage Professional Documents
Save hours of filing and organizing
Track necessary candidate documentation and keep it all in one place with Labourly's document management system.​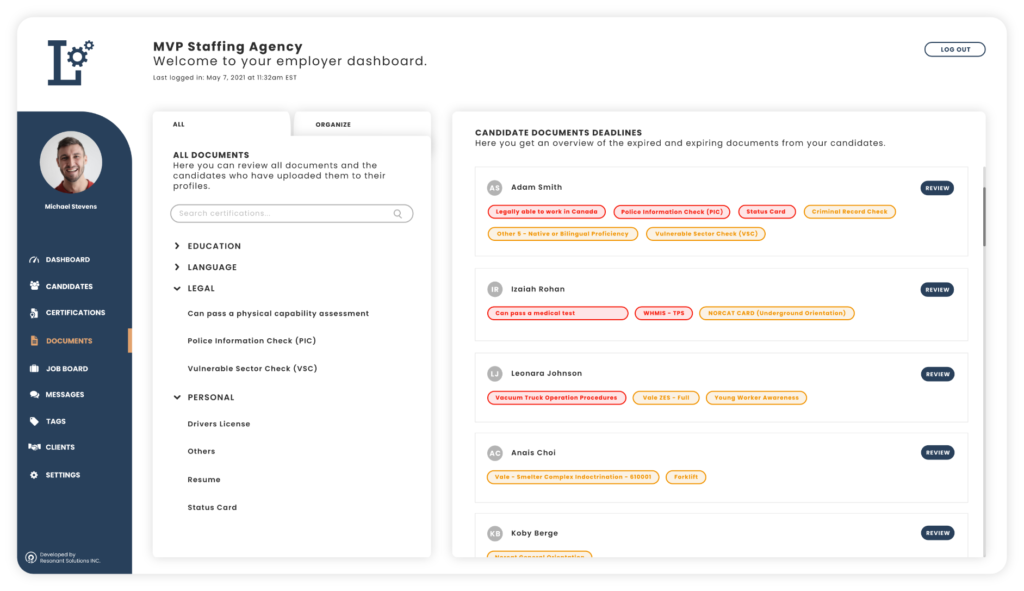 If you're still managing candidate documentation in a complex file system, Labourly can help. Save hours of filing and organizing with our built-in document storage, which organizes certificates, letters, and other documentation right on the candidate's profile.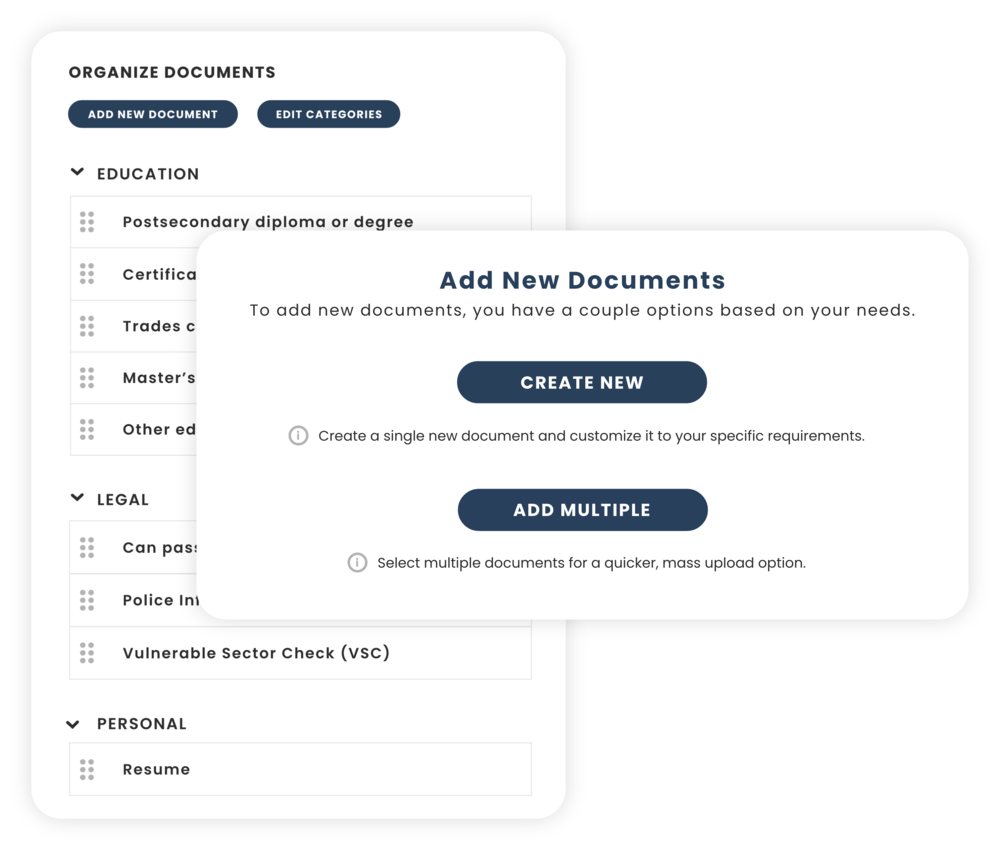 Simply specify any required or suggested documents.​
We have compiled a library of possible documents, but you can also customize the application with your own requirements. When they apply, candidates can upload their documentation to your database, where it will be stored for reference and future use.
Educational documentation such as diplomas and certificates
Police record checks
Cover letters
Reference letters
Legal documents
Labourly also enables your team to search for specific documents and even filter candidates by documentation.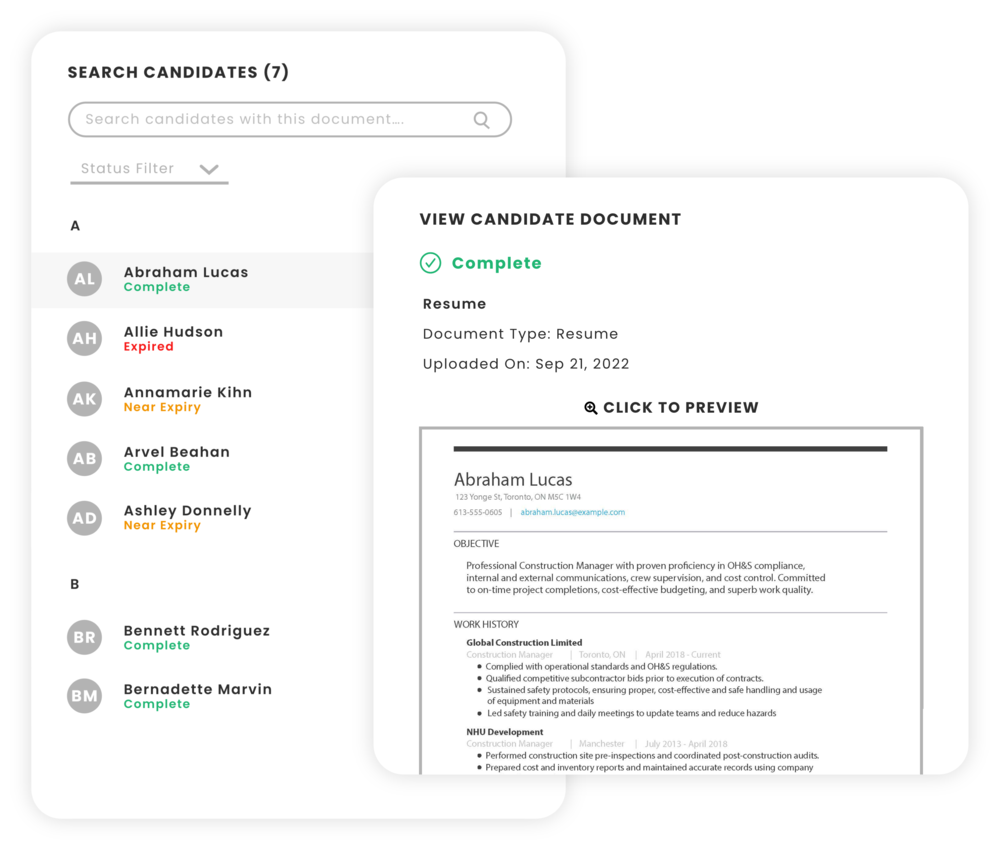 Discover how Labourly saves you time and money by intuitively managing your diverse and skilled workforce.