Collaborate with clients in a central platform
Empower your clients to manage their own job postings, request new job positions, and approve candidates. And do it all while protecting important candidate information.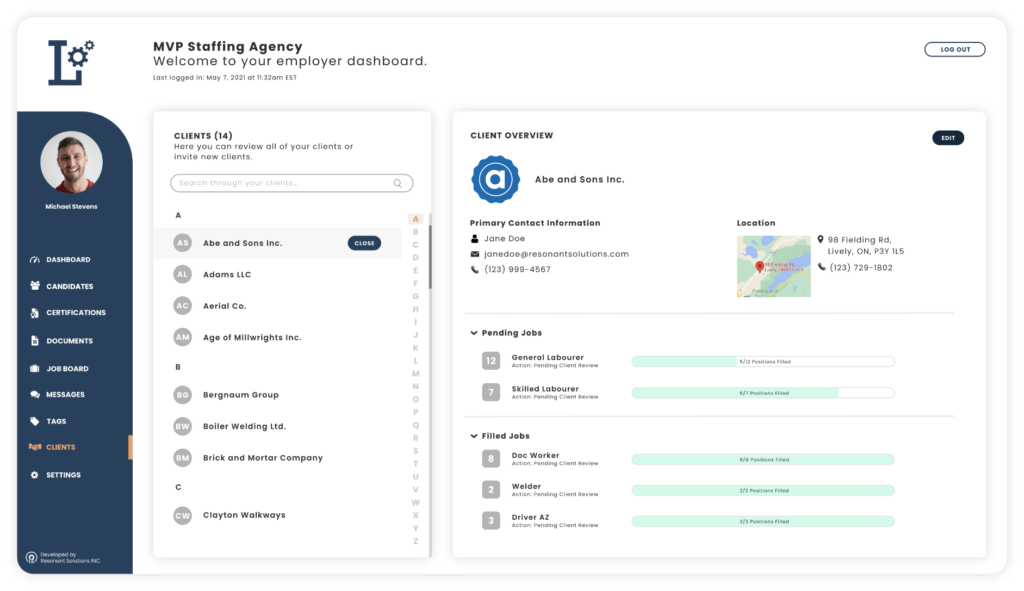 Are your clients interested in becoming more involved in the recruiting process? Whether your clients wish to participate at every stage or prefer to be looped later, Labourly can facilitate client communication in a quick, streamlined process.
Invite clients to their own dashboard.
From there, clients will be able to view and manage all their job postings, making it simple to track the job status, make edits, and review candidates. Collaborate right in the app with simple functions that anyone can use.
With Labourly, clients can:
Create or change job postings
Check the status of a posting
Approve or reject candidates
Check for required certifications and documents
Labourly empowers clients to make decisions while also protecting your candidate information. Feel confident involving clients, knowing that contact information, notes, and other confidential details will stay private.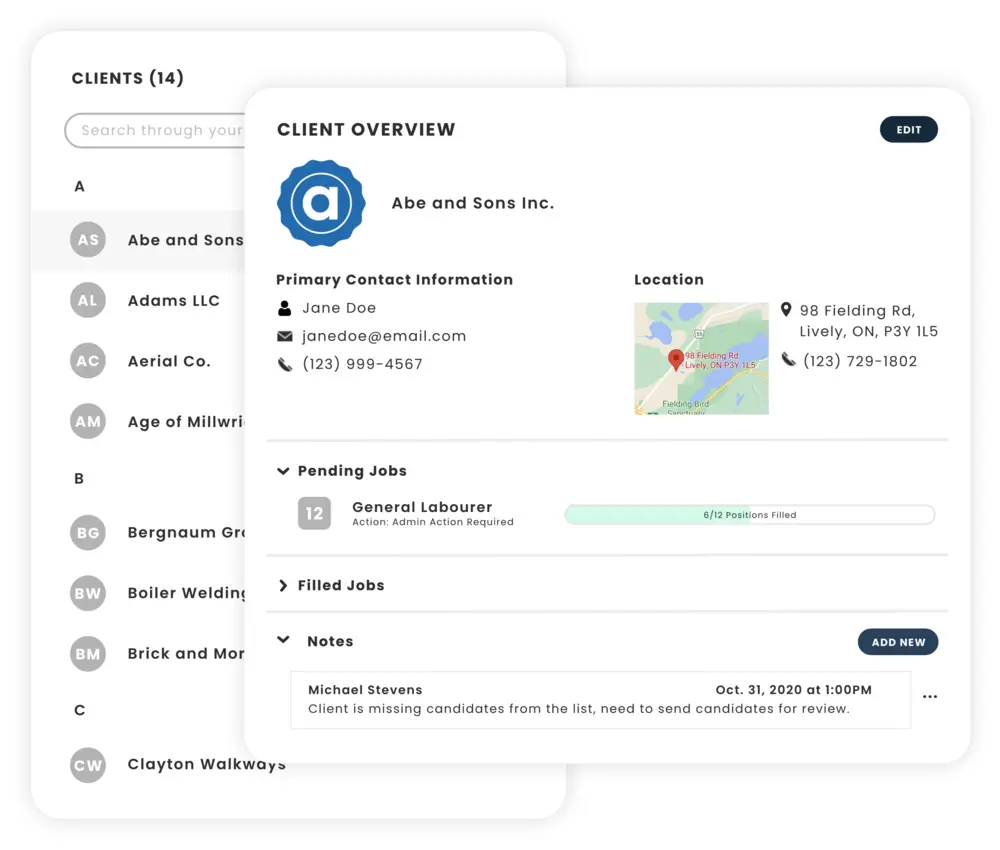 Discover how Labourly saves you time and money by intuitively managing your diverse and skilled workforce.