Populate candidate profiles in minutes using the magic of AI
Our Candidate Welcome Wizard extracts vital information from resumes to automatically build profiles for new candidates—no manual entry required.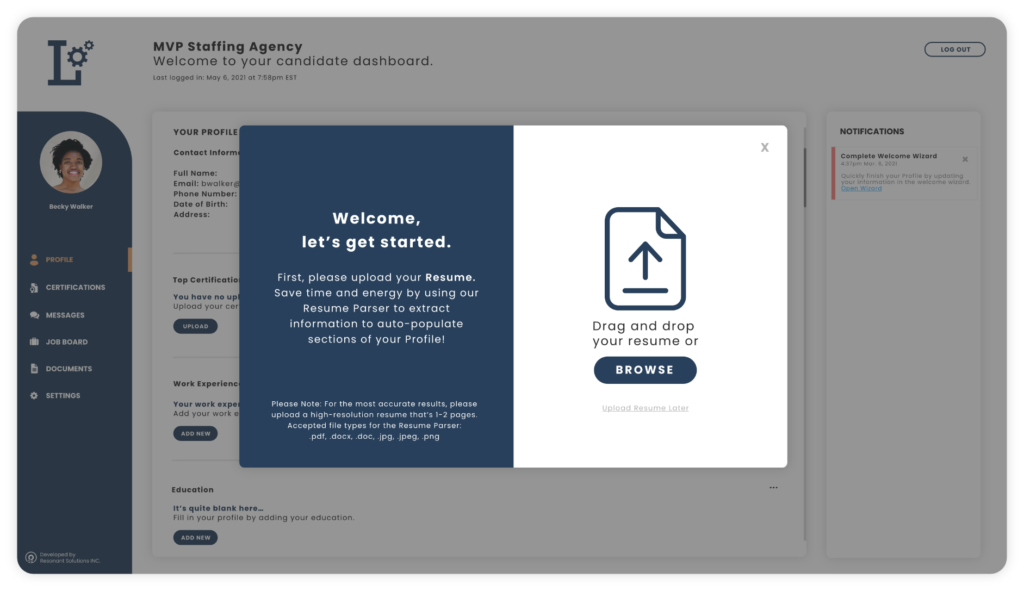 We know that lengthy application processes discourage qualified candidates from applying to staffing agencies. That's why we developed software that can automatically extract information from application documents using AI.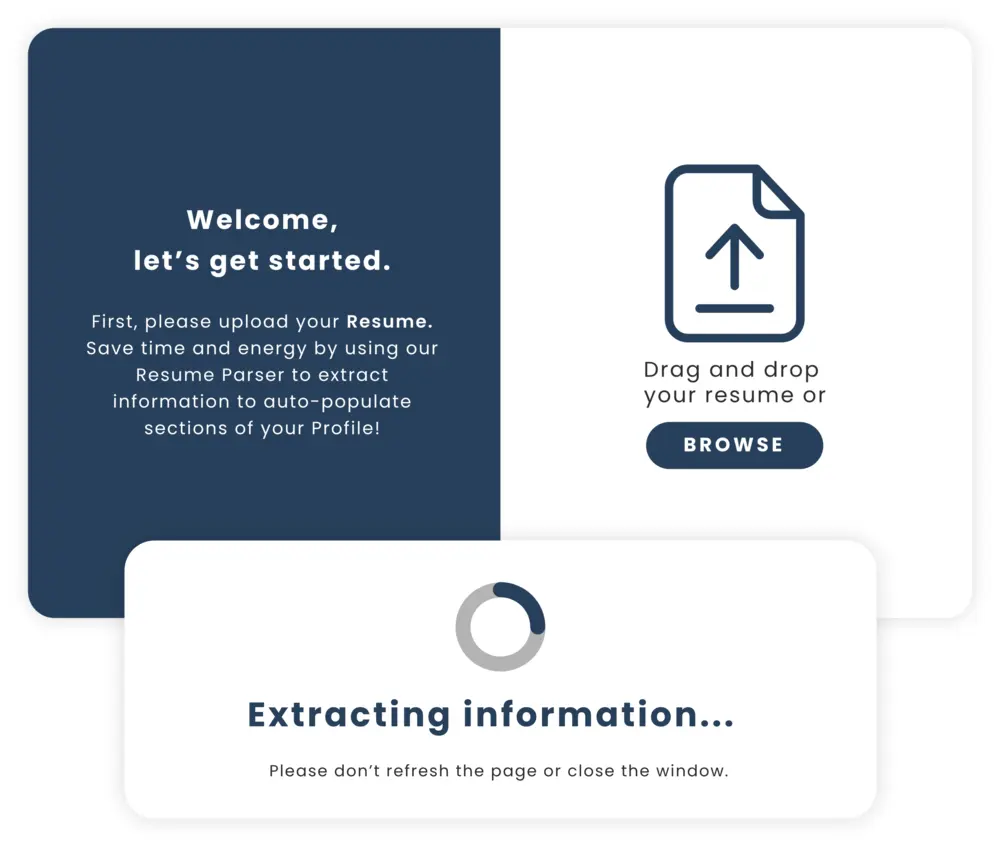 To begin, candidates simply upload their resume.
The Candidate Welcome Wizard takes it from there. In just 10 seconds, it will pull in all the information required to build the candidate's profile.
Labourly uses the power of AI to extract:
Name

Contact information

Work experience

Education

Profile summary
Once the extraction is complete, candidates are offered an opportunity to review their profile and confirm that the information is correct before it is uploaded.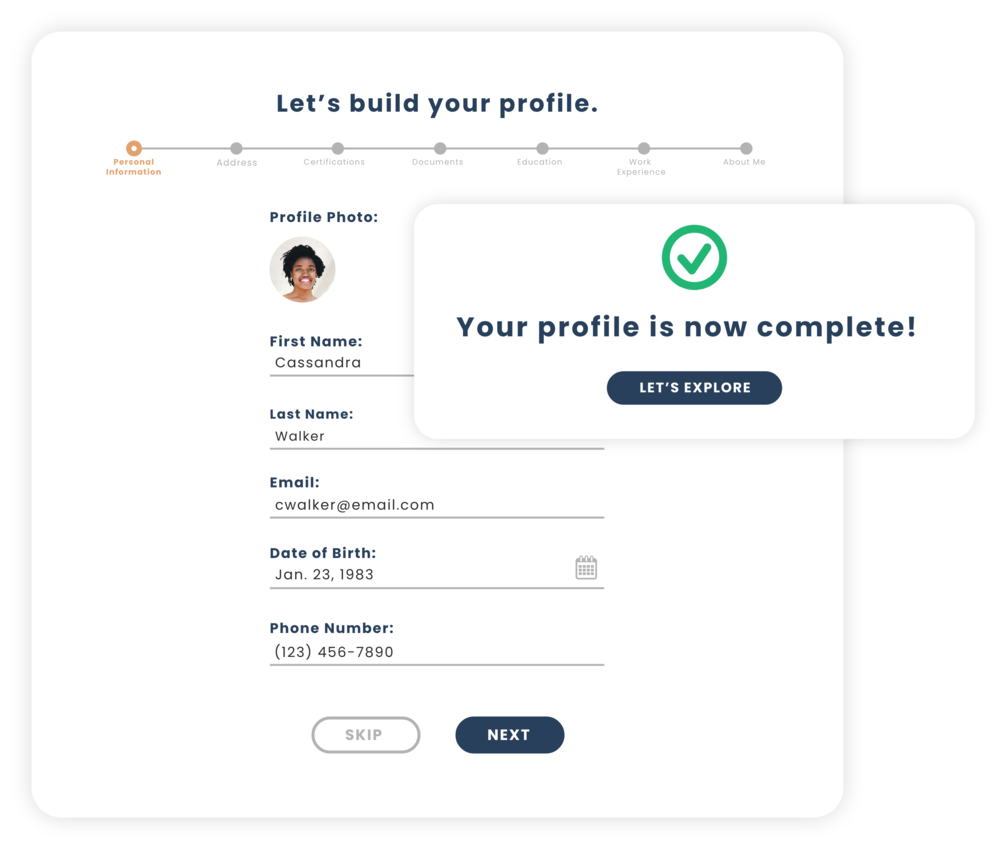 Discover how Labourly saves you time and money by intuitively managing your diverse and skilled workforce.