Helping your team succeed is our first priority
Easily access answers to frequently asked questions through the convenient support button—available across the entire platform—or reach out for personalized support.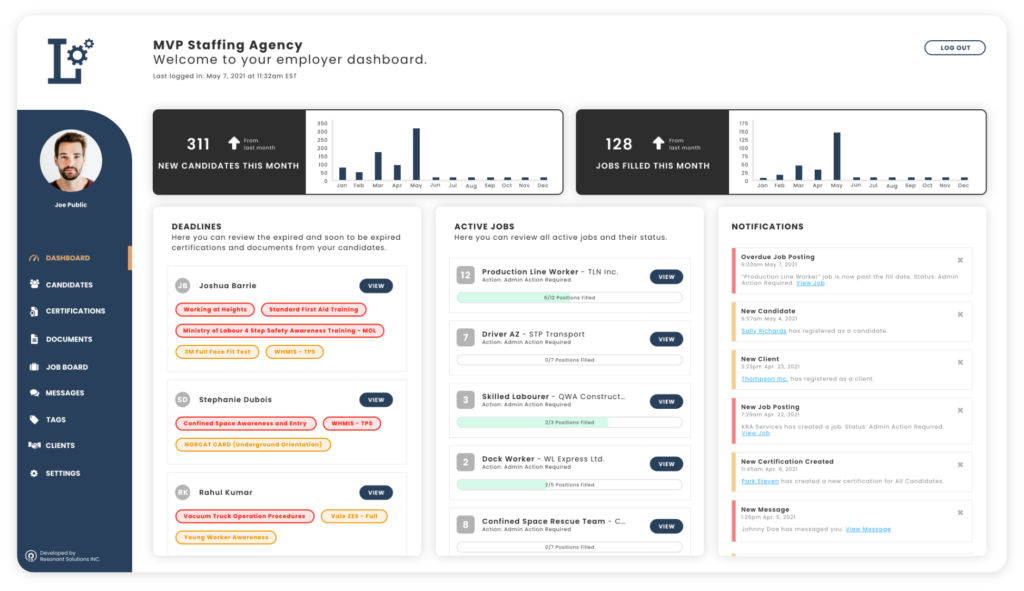 We know how important it is for you to get your work right. That's why we are dedicated to offering responsive support.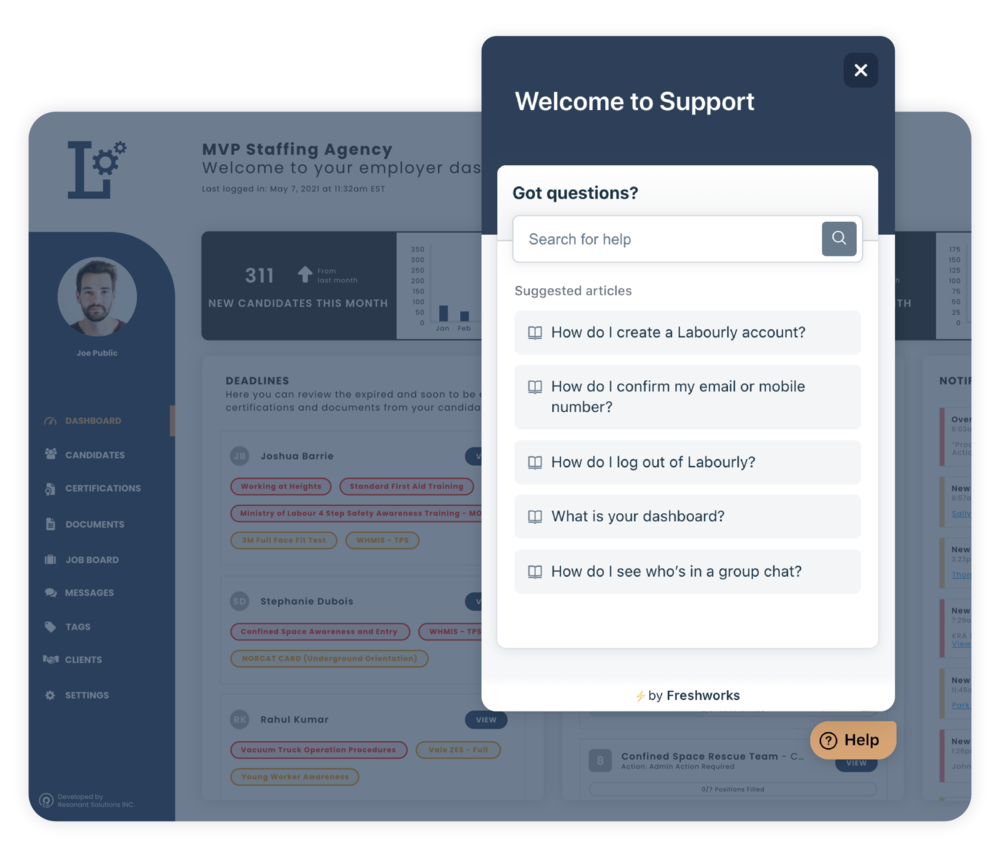 To ensure that you have support when you need it, we offer:
A support button on every page of the app
A library of detailed answers to over 100 frequently asked questions
One-on-one support from our expert team
Your success is our top priority. From the setup process to your everyday operations, feel confident that we're behind you.
Discover how Labourly saves you time and money by intuitively managing your diverse and skilled workforce.