Tailor your database to meet your needs using custom filtering
With Labourly, you can create customized tags to categorize and filter candidates, ensuring you find the most qualified skilled workers for every role.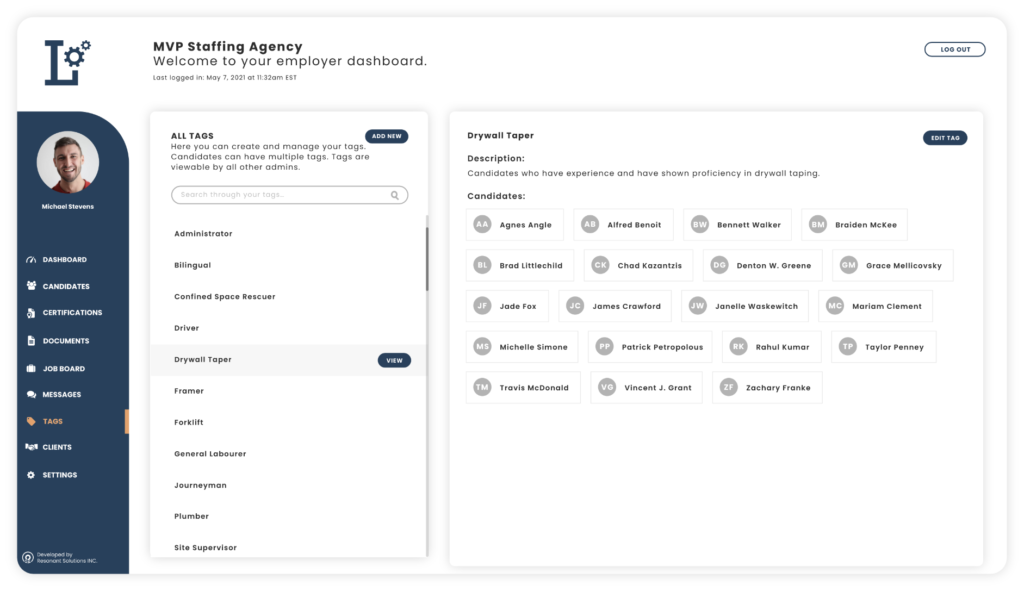 Our basic fields and sections allow you to manage essential candidate information, including education, certifications, documents, experience, and more. However, we know that every role you fill is unique—and may require unique qualifications, too. Custom tags can help your team track specific qualifications needed for certain roles or industries.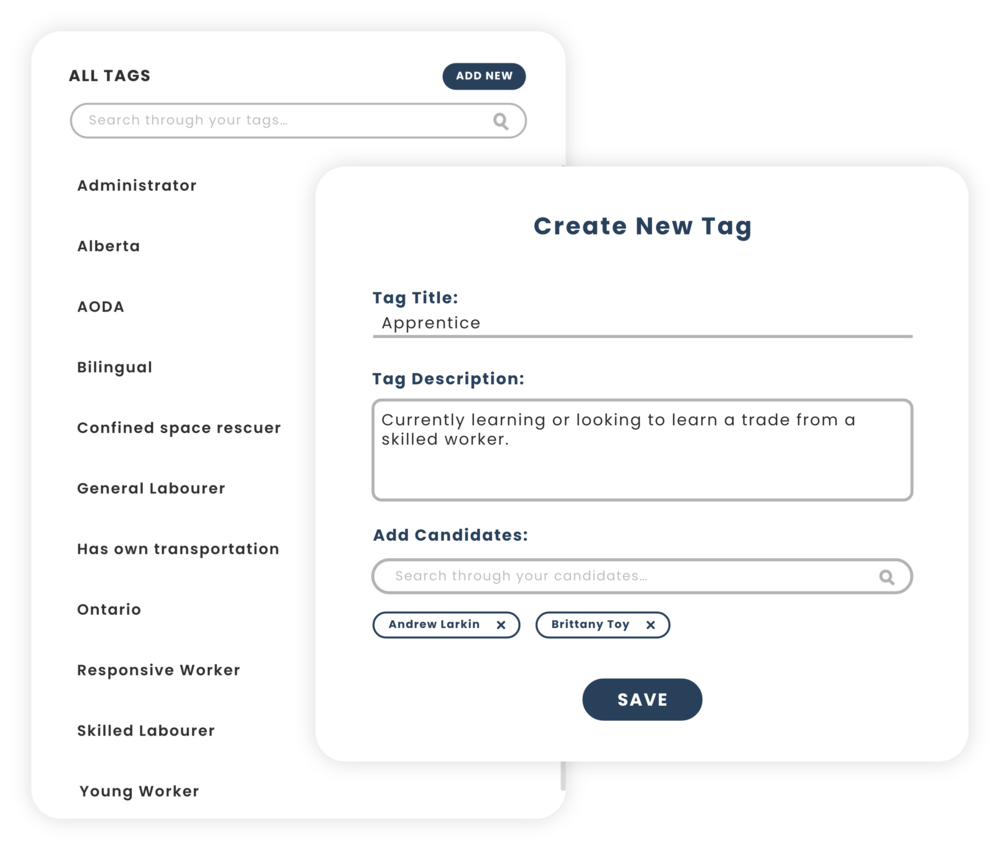 Easily track your unique qualifications.
In your Labourly database, it's simple to create new tags to track qualifications that are important for your recruiting process. Once a custom tag is created, apply it to relevant candidate profiles so you can filter your candidates.
Use custom tags to track:
Specific skills and abilities
Special experience
Feedback from clients
Industry-specific requirements
Position or seniority
Location
We're committed to making your Labourly experience as personalized as possible while keeping it simple to use for everyone.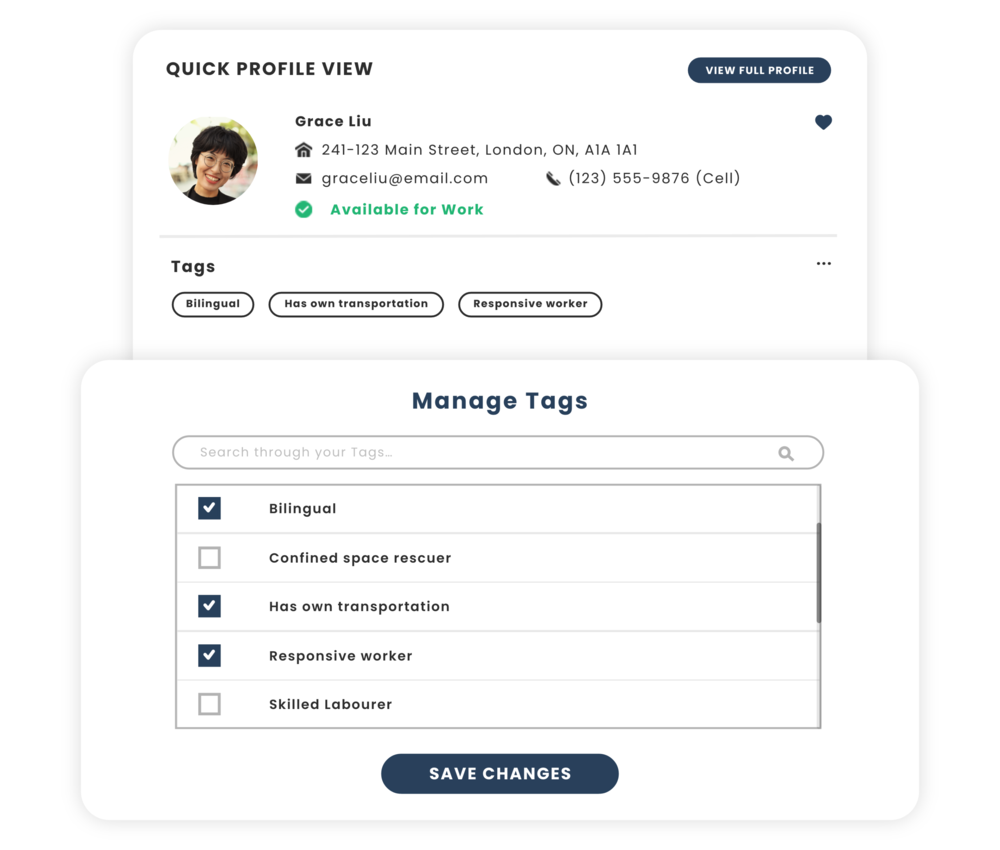 Discover how Labourly saves you time and money by intuitively managing your diverse and skilled workforce.