Regulate Industry Certifications
It's time for an automated solution
Does your team still manually manage your candidates' industry certifications and renewals? Labourly can help you track, monitor, and manage renewal requirements automatically to ensure your candidates keep their certifications up to date.​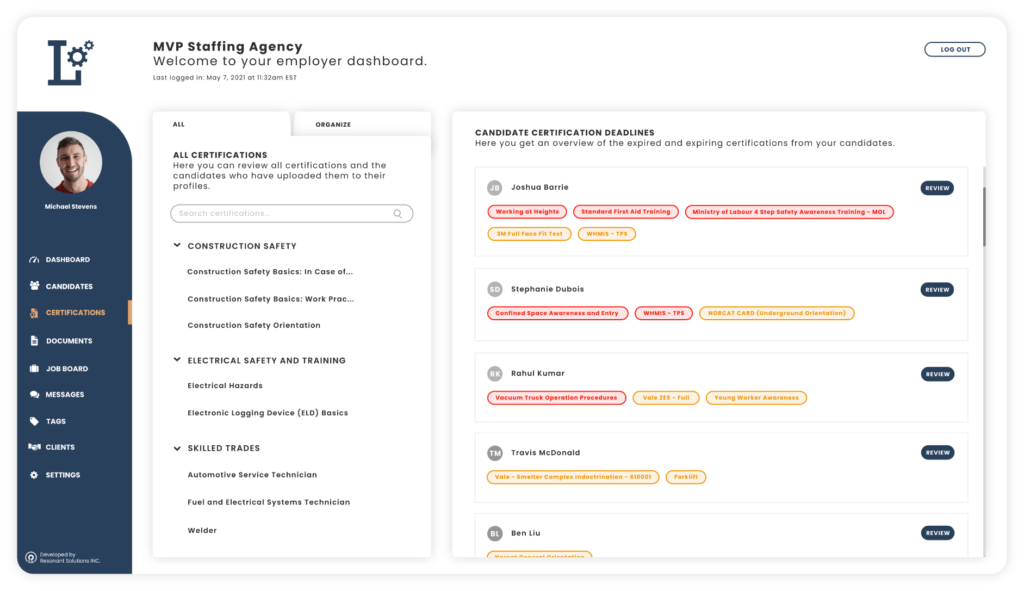 Concerned about sending out skilled workers with expired licenses or certifications? Put those worries behind you with Labourly's automated tracking and renewal system.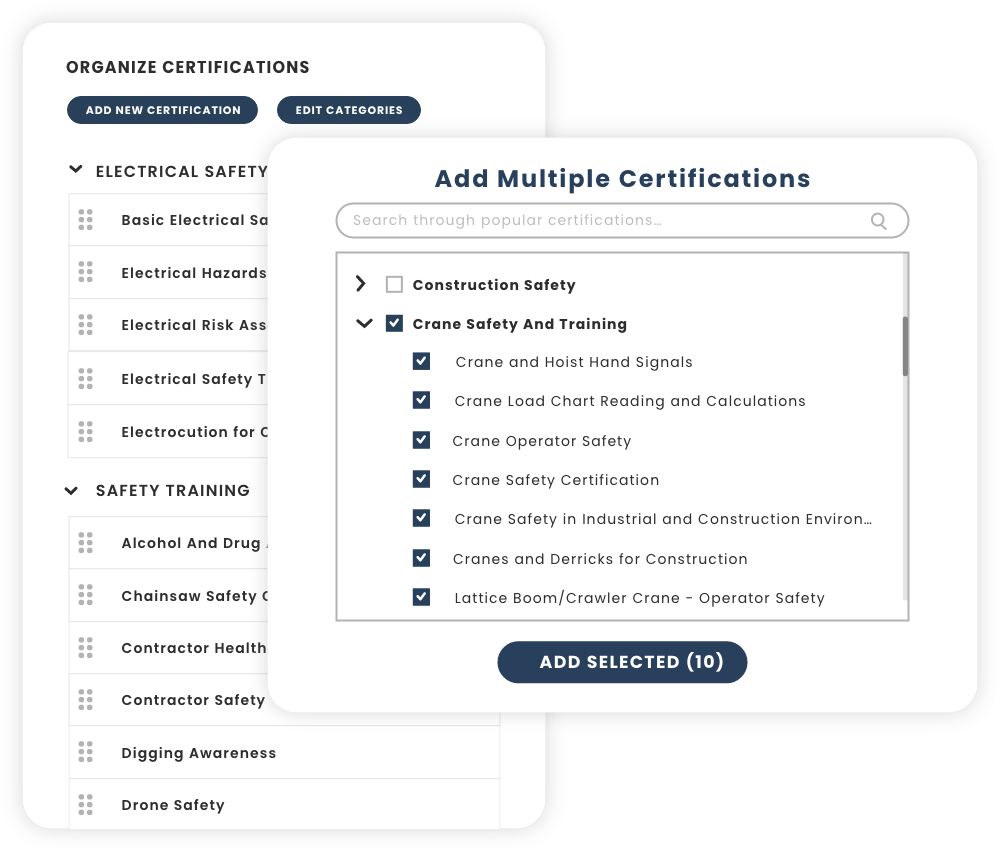 Quickly manage all your certifications with ease.
To begin, select the certifications you need from our database of 1,600 commonly required licenses in the skilled trades.
Don't see what you're looking for? Tailor your candidate applications to any role by adding customized certification requirements.
Once they register, Labourly requires candidates to upload proof of necessary certifications in order to be shortlisted for jobs. You may also add suggested certifications, which will not appear as mandatory requirements.
Never skip a beat with our automated notifications.
From the moment a worker is added to your database, our automated renewal process will manage their licenses and certifications. Workers will receive a renewal notification 90 days prior to the expiry of any certification, and additional notifications as the renewal deadline approaches.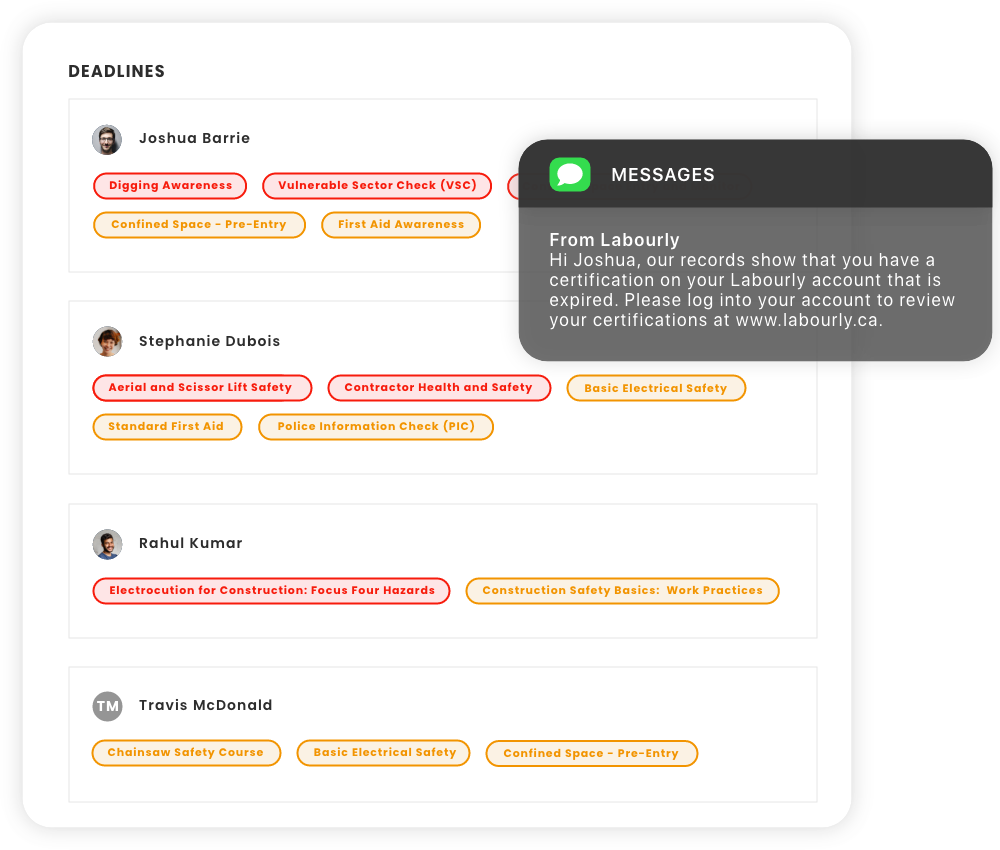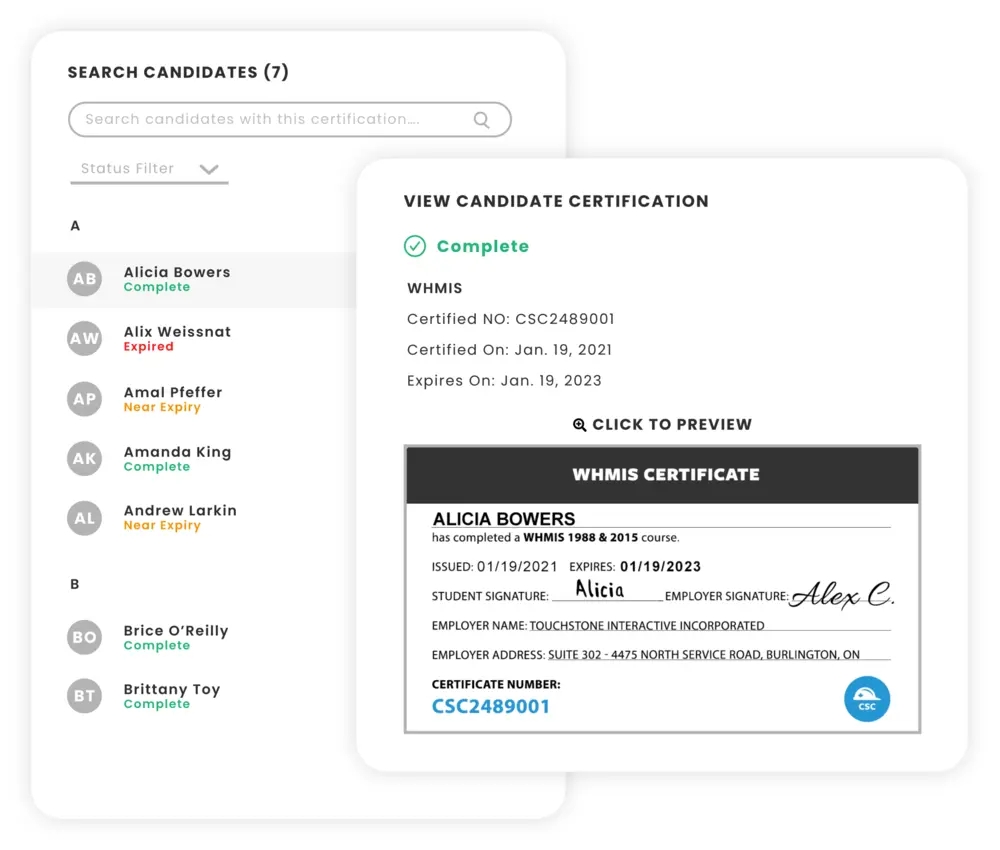 This function is ideal for:
Temporary and shift workers
Skilled trades with mandatory licencing requirements
Certifications that must be renewed regularly
When you're searching your Labourly database, you can also use filters to ensure you're only viewing workers with up-to-date certifications.
Discover how Labourly saves you time and money by intuitively managing your diverse and skilled workforce.