Oversee Multiple Job Postings
Manage job postings with ease
Use the status tracker and filter features to create, duplicate, and manage numerous job postings all in one place.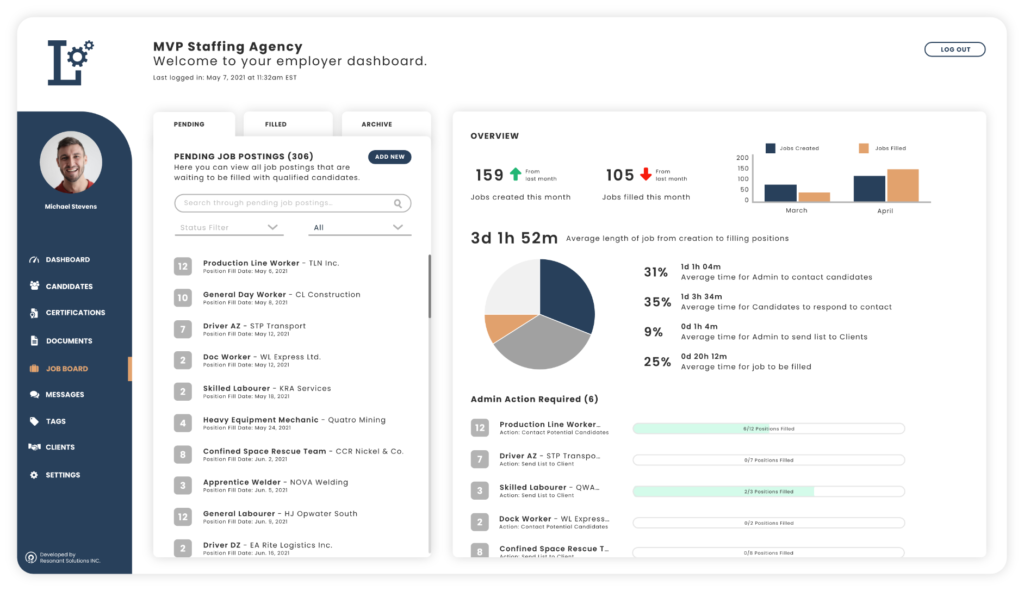 Managing many job postings at once? We designed Labourly to help you easily create new postings, track of the status of each job, and fill roles with qualified candidates.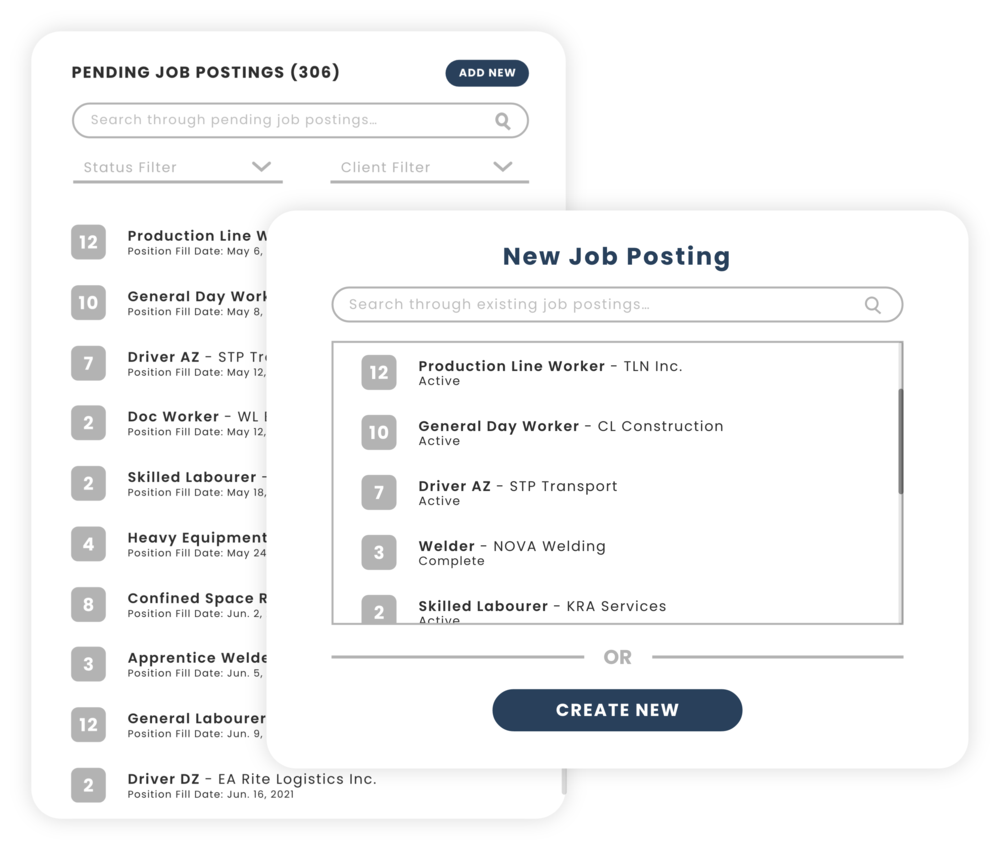 Easily create a job using our simple built-in form.
If you've posted a similar job in the past, you can even duplicate it and use it again, saving time on every posting.
Once the job is posted, Labourly automatically generates a list of qualified candidates, organized by their aptitude for the role. From there, you can review the candidates' profiles and select workers to contact directly. 
Contacted candidates will receive a simple, automated text message and email notifying them of the available job. If they're interested, they can simply reply 'yes' to the message.
From a job posting, you can:
Filter candidates by favourites, star rating, and availability
Contact top candidates directly via text message or email
Send candidate shortlists to clients for approval
Check the status and fill date of any job you've posted
Using Labourly to manage job postings not only saves your team time, but the automated system helps you find the most qualified candidates using data-driven analysis.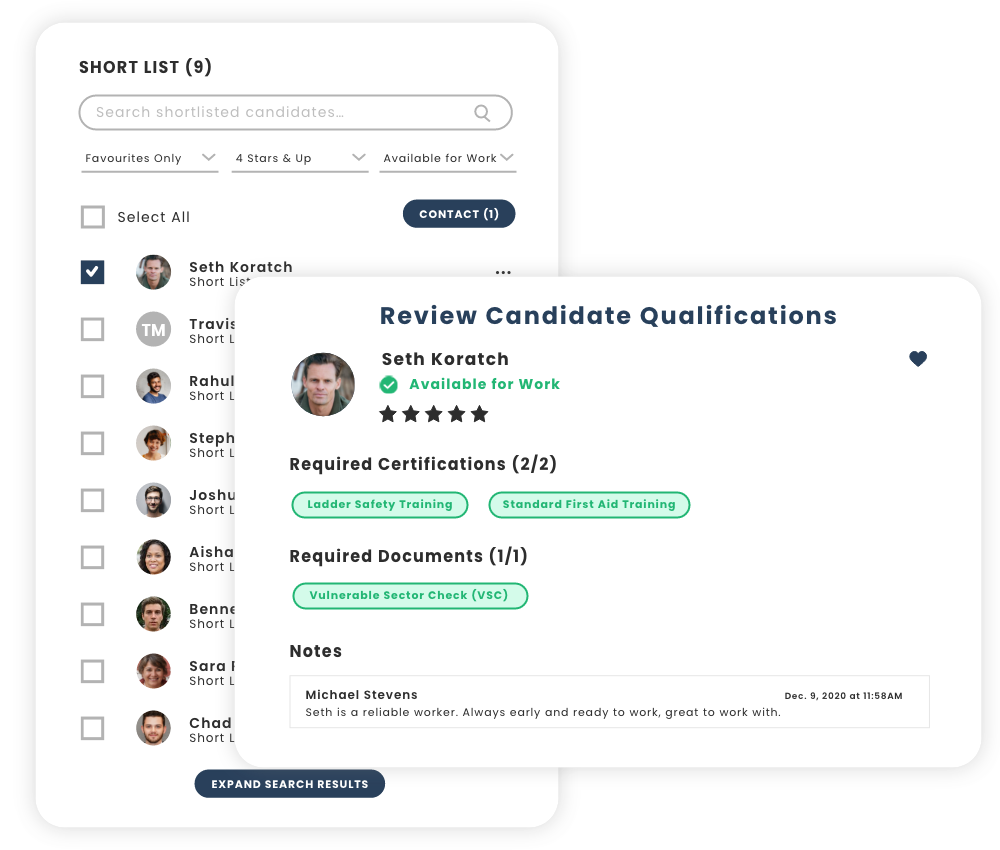 Discover how Labourly saves you time and money by intuitively managing your diverse and skilled workforce.