Secure Internal Messaging
Spend less time on emails and more time on what matters
Communicate with candidates, clients, and fellow admins with ease using Labourly's secure internal messaging system.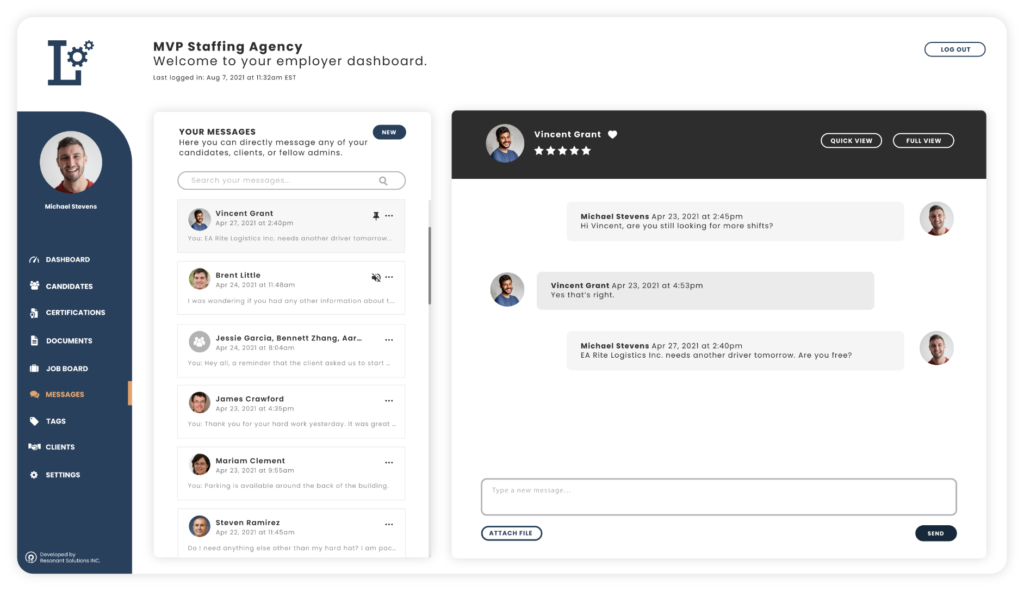 We know that communicating with your stakeholders can be complex and time-consuming. That's why we developed a secure internal messaging system—built right into Labourly. Communicate directly on the platform to save valuable time throughout the recruitment process.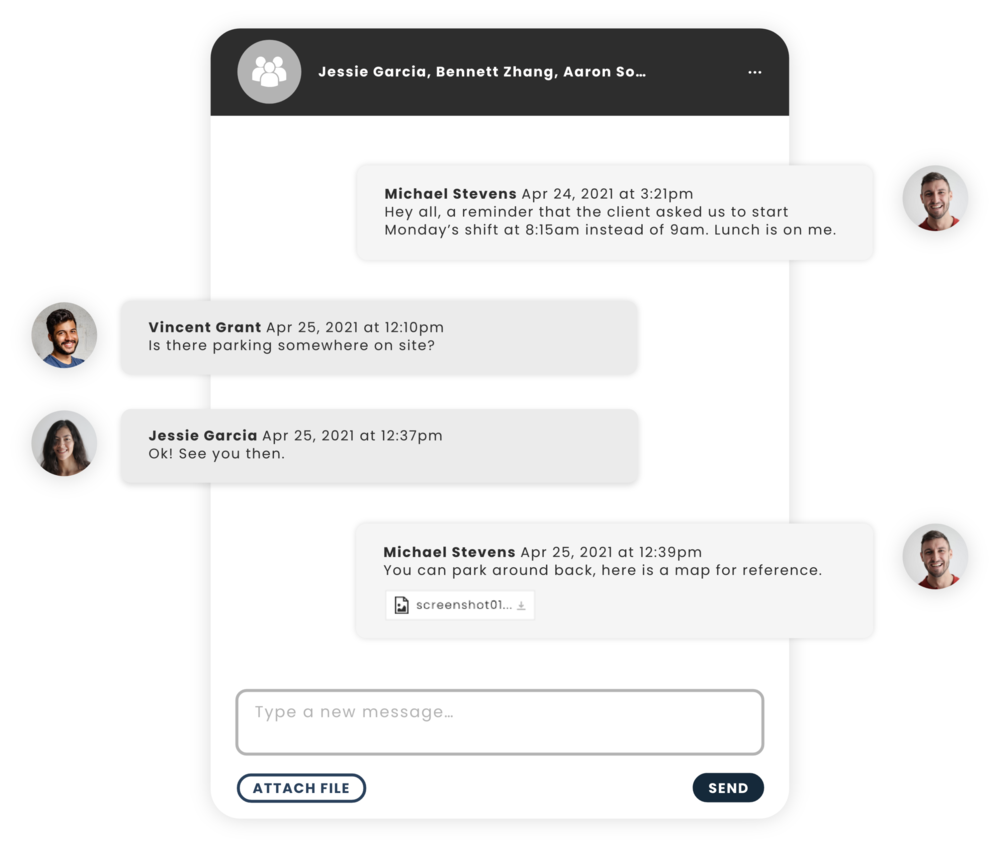 Reaching out to candidates is easy.
Contact all your workers in a group conversation to send last-minute information and attachments. Or check in with individual candidates for details. 
Can't remember where a conversation last left off? A candidate's most recent messages with you are shown directly on their profile, so you don't miss an update.
And messaging is not just for contacting candidates. Use this function to:
Discuss staffing options with your internal team members
Reach out to clients for approval of shortlists
Empower clients to contact you directly via a secure portal
Feel confident using internal messaging at every stage of the recruitment process to save time and organize your workflows.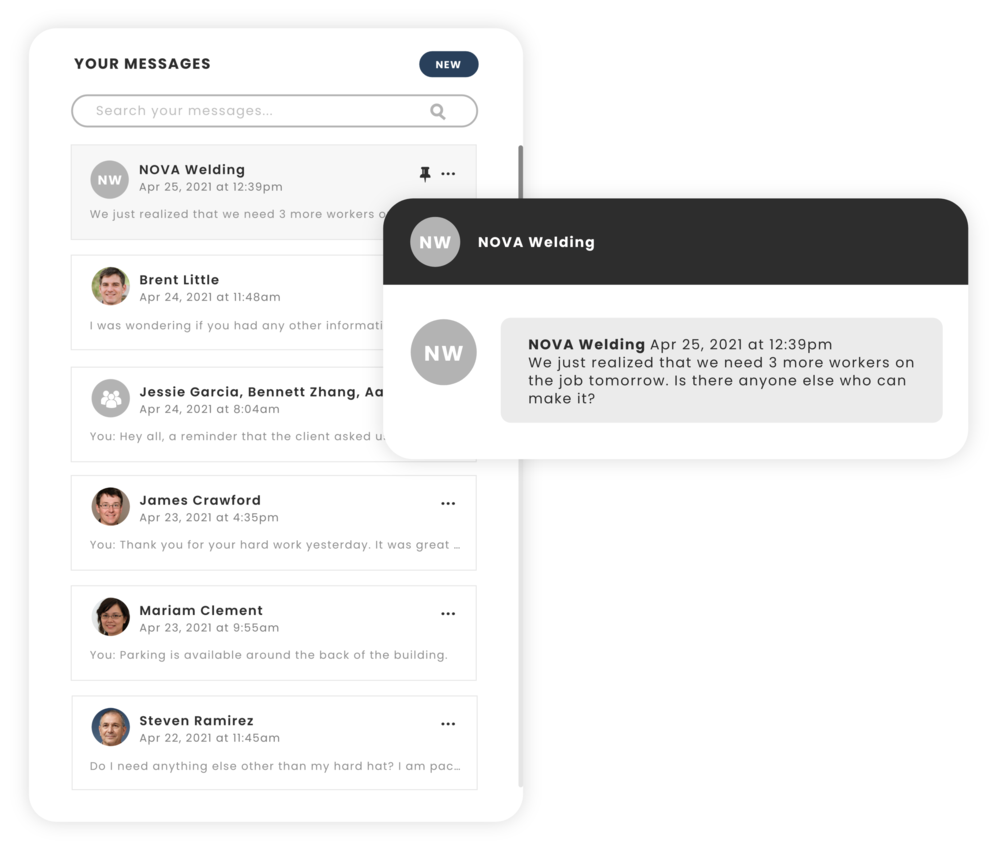 Discover how Labourly saves you time and money by intuitively managing your diverse and skilled workforce.